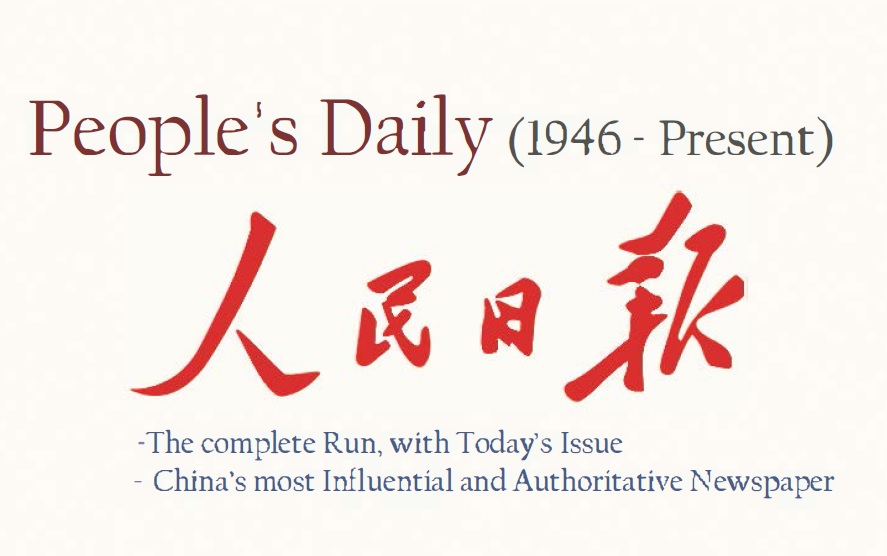 U-PARL has  provided the People's Daily 人民日報 database from the OriProbe Corporation.
The People's Daily is the most influential daily newspaper in contemporary China. Since its launch, it has been an essential resource for learning about Chinese culture, society, and politics.
Users can search, view, and download the entire text of all articles from the first issue of May 15, 1946 to the latest issue. Users can also browse articles in their original release layout.
Using the Database
*Limited to on-campus* Please access from here. Accessible from GACoS. To access from off-campus, please see this page.
Please click the "Use this database" button to use the database.
*Caution* Access is limited to 1 at a time. If you cannot access the database, please try again a while later.
For further details, please refer to the user guide by the Japanese agency Bunsei Shoin.
https://www.bunsei.co.jp/wp-content/uploads/2009/10/jinminnippou-guide-2016.pdf