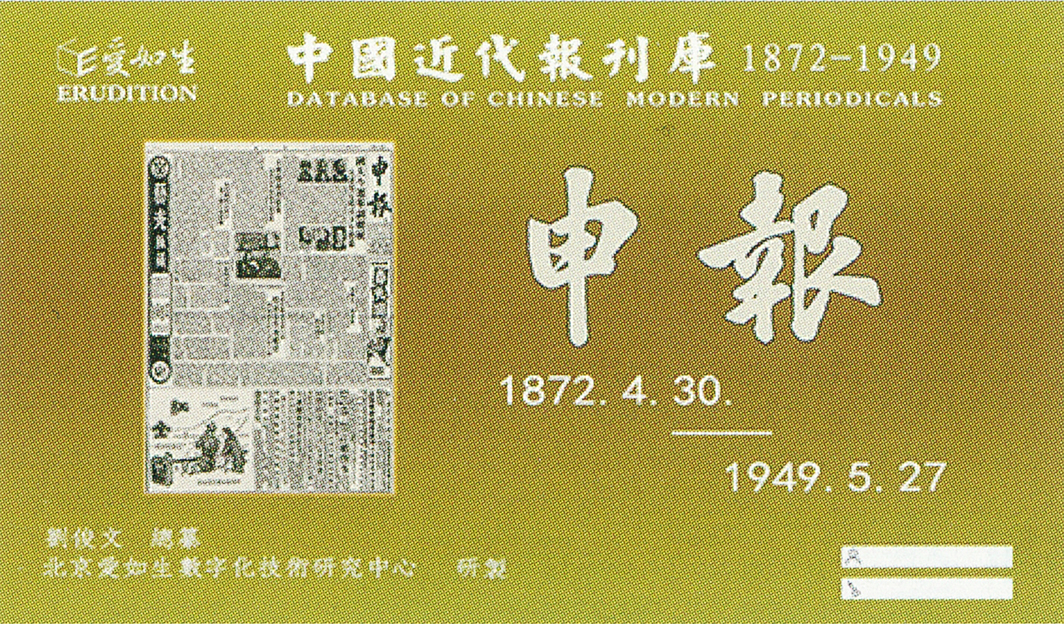 U-PARL has provided a database of Shen Bao 申報, one of the titles in the Database of Chinese Modern Documents, a database series of digitized newspapers and magazines published from the late Qing period to the Republic of China period (1833–1949) with full text search enabled.
The database of Shen Bao, a leading newspaper in modern China, contains records of all 25,600 issues of the Shanghai edition published from 1872 to 1949, as well as the majority of the currently accessible issues among those of the temporary Hankou and Hong Kong editions. Users can conduct full-text searches, along with being able to browse articles in their original release layout.
Using the Database
*Limited to on-campus* Please access from here. Accessible from GACoS. Please tick "Modern Documents" and click the Login button (see the figure below).
To access from off-campus, please see this page.

*Caution* Access is limited to 1 at a time. When you finish, please log out (click the X button on the database screen or the "Safe Exit" on the top right corner).
If you cannot access the database, please try again a while later.